About United Watch Services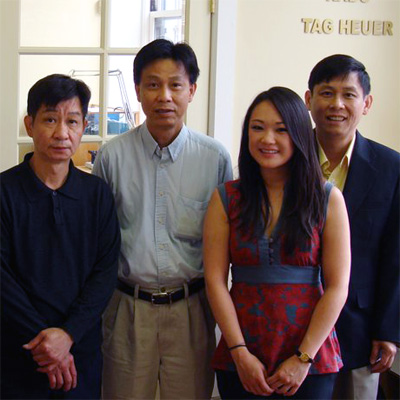 United Watch Services has been inspected by the Swiss watch factory technical field director to ensure that we use only the finest equipment and knowledge to service their products. Our San Francisco location serves Oakland, Marin, San Jose and the entire Bay Area.
• Former Rolex Service Center (Saigon, Viet-Nam)
• Certified Ebel Service Dealer Watchmaker
• Omega Factory Trained & Certified Watchmaker San Francisco USA
- Training Includes Omega Co-Axial Escapement
• United Watch Services provides watch repair service and pre-owned watches for 50 states.
Our History
Feature Pre-Owned Watches
Where is United Watch Services?
Omega Watch Repair Specialists
The introduction of the OMEGA Co-Axial escapement in 1999 signalled a revolution in modern mechanical watchmaking. It was the first practical new watch movement to be launched for 250 years, and was the best performing and the most beautiful series-produced movement in the world.
OMEGA Co-Axial chronometers are now achieving levels of performance previously unimagined for series-production mechanical watches. The Swiss watchmaker has produced a leap in mechanical efficiency that ensures more stable precision, and OMEGA technology has yet again marked a turning point in the history of mechanical watchmaking.